The
R
hyming
P
icture
B
ook
Revolution Weekend
2015
is marching into New York City
December 4th-6th!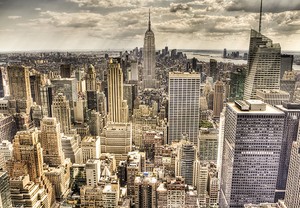 Thank you to Julie Gribble and KidLit TV
for hosting this exclusive weekend
celebrating three days of R P B events!
*
On the evening of
Friday December 4th
, we will be announcing the
2015 BEST IN RHYME
at an exclusive award ceremony. This is a red carpet, live, streaming announcement of the best Rhyming Picture Book of 2015, nominated and voted on by Angie Karcher's RhyPiBoMo (Rhyming Picture Book Month) group, which consists of over 400 serious rhymers. One winner and several honor books will be awarded. Thanks to KidLitTV and Julie Gribble for hosting this exciting award ceremony. It will be fabulous!
This evening is by
*
invitation only
*
.
Saturday, December 5th is the RPB Revolution Conference.
Join us if you write rhyming picture books and poetry!
This is NOT your typical poetry conference!
This is a REVOLUTION!
*
We will discuss our four R's of Rhyming Picture Books: Reject, Revolt, Rules and Rewards This beloved genre, when done professionally, is tough to write and often tough to sell. Our amazing faculty will share personal tips and insight on how rhyme sells easily when done to perfection.
Reject
~
What's NOT working in RPB manuscripts.
Revolt
~ The story and meter MUST be perfection!
Rules
~ Poetic techniques and lyrical language
Rewards
~ The heart of the story brings them back!
Most rhyming manuscripts that editors receive are really, REALLY bad! That's why rhyming is discouraged. Frequently authors focus on the rhyme rather than the story. Often they don't apply meter and poetic techniques with the rigor needed to polish their manuscripts to their full "rhyming shine" potential. Learn how to write professional rhyme that revolutionizes the way RPBs are perceived and celebrated!
Author Sudipta Bardhan-Quallen
Author Lori Degman
Author Rebecca Kai Dotlich
Author Corey Rosen Schwartz
Author Karma Wilson
Editor Justin Chanda
Editor Rebecca Davis
Agent Kendra Marcus
Agent Rachel Orr
This intimate setting provides a day of learning, sharing and schmoozing. Meet editors and agents and submit a RPB manuscript to them following the conference. Mingle and toast to a day well-spent with the faculty at the
Poetry Post Card Schmooze
that ends this glorious day celebrating rhyme!
The conference is being held at the Home of
KidLitTV
.
NYMediaworks
112 Franklin St.
NY, NY 10013
There is very limited space so register today if you plan to attend.
The first 20 registrants will be invited to the
Best in Rhyme Award Ceremony on December 4th!
Sunday, December 6, 2015 rounds out the RPB Revolution Weekend with a book signing from our conference faculty.
1:00 pm – 3:00 pm
Authors will participate in a panel discussion, read and sign their latest rhyming picture books. Don't miss this chance to meet these amazing authors!
18 W 18th St,
New York, NY 10011